March 2014
Art At Your Fingertips
:
Sill Life In Lines
Created by CeCe Nahin

In this fundamental drawing project, students will learn the history of pen and ink drawing which spans many cultures over many centuries. Using a variety of techniques, they will create a still-life drawing adding shadows by varying line style and using oil pastels to add interest with a punch of color.

Click here for more details on this project
sponsored by the Palos Verdes Art Center.
5th

Grade

Friday

March 14

1:20 - 2:50

classroom

4th Grade

Friday

March 14

1:20 - 2:50

classroom

3rd Grade

Tuesday

March 18

12:50 - 2:30

classroom

TK

Wednesday

March 19

10:00 - 11:00

classroom

2nd Grade

Wednesday

March 19

12:50 - 2:30

classroom

1st Grade
Kindergarten

Thursday




Friday

March 20


March 21

12:50 - 2:30




8:45 - 10:00

classroom




classroom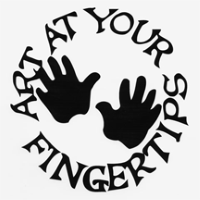 If you would like to volunteer in your child's classroom for this Art At Your Fingertips project please contact Trudy Bragg at trudybragg@verizon.net